Before you do anything about your family law situation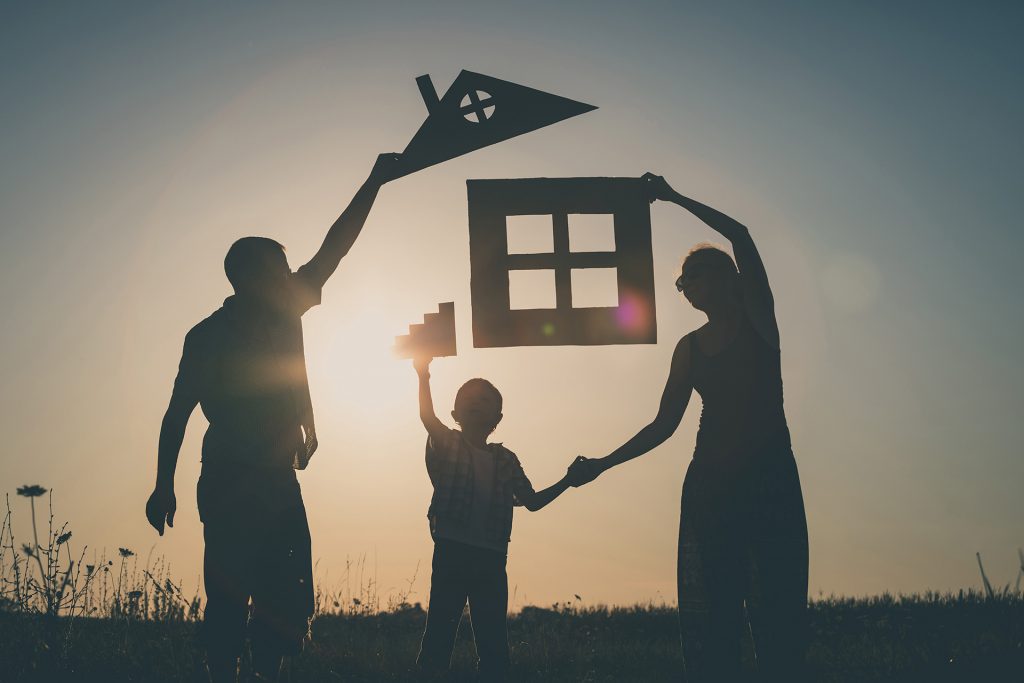 After the initial excitement of new love – sometimes called the "honeymoon phase" of a de facto relationship or marriage – reality sets in. The everyday issues of life become the norm, and romance and intimacy can begin to fade.
In every family relationship there are the highs and the lows, and every relationship is different. Many people experience relationship difficulties
While some lows can turn around into highs, other lows sink even lower – and your relationship may become rocky.
If it feels like your relationship is on the rocks, or you can't seem to get out of the "funk" with your spouse or de facto partner, we are here to help with tips on navigating your relationship through the rocky times and into a stronger and more stable relationship.
Relationship difficulties
Relationship difficulties come in many different forms. Things are different in every relationship. For some couples, what may seem normal may be considered a breakdown of boundaries to another couple.
Some of the common themes when it comes to relationship difficulties are:
communication breakdown, where you or your partner feel like you're not being heard
conversations about finances, in particular how you and your partner meet all of your expenses when one partner is more liberal with their spending habits than the other
diagnosed or undiagnosed mental health issues causing a divide in the relationship (for example, where one person shows signs of depression or anxiety but refuses to get help)
grief because of the loss of a family member or friend, which then causes a strain on the relationship
losing a job, or relying on only one income, which in turn impacts the relationship
intimacy issues, where the spark and passion has gone out of the relationship
toxic or abusive relationships, such as where one person of the relationship seeks control over the other person, whether emotionally, physically, financially or sexually.
The list could go on and on because every relationship is different, every person is different, and people have different expectations.
It is important to know that you and your partner can work through some of these issues together to build a stronger and more resilient relationship.
Recommended reading list
Getting The Love You Want by Harville Hendrix
The 5 Love Languages by Gary Chapman
The Relationship Cure by John M. Gottman
Men Are From Mars, Women Are From Venus by John Gray
Passionate Marriage – Keeping love and intimacy alive in committed relationships by Dr David Schnarch
How can I get my relationship back on track?
There are many avenues you can take to get your relationship back on track again.  Relationships can be hard work, but if you have the right tools you may be able to build a stronger relationship and bring back that spark.
Here are some ideas to guide you and your partner back to smoother sailing:
Communicate
Communication is one of the most important tools of a healthy relationship.
At the start of your relationship, and certainly during the relationship, it is vital to communicate your expectations about the relationship – touching on things such as intimacy, the longevity of the relationship, and the sticky situations that cause arguments.
Consider adding the following communication-boosting activities into your weekly routine:
Have a weekly "check-in" discussion on a set day, a time to discuss anything that has been bothering you about your partner – and vice versa. Make sure you both know it is a safe space and that what is said is meant with love and respect. If you need to write down your concerns on a piece of paper, then do it. The more you have these weekly check-ins, the less likely you will have arguments or "blow ups" about menial things. Make sure it's a time dedicated to each other –turn off all mobiles, the tv and any other devices that may distract you. And remember, if you go into these conversations with your back up, it can cause more harm than good.
Communicate your love and appreciation to your partner on a regular basis. If you notice they did something for you to lighten your load, recognise it and thank them for helping out. It's often the little things that count.
Touch base with each other frequently and talk honestly and openly with your partner. Every topic should be open for discussion, even if you think it may be uncomfortable.
Have a sense of humour. Not everything needs to be so serious. Even if your partner is packing the dishwasher the wrong way, they are doing the dishes and perhaps that's enough? Try laughing it off. Laughter makes everything better.
Be a team
Try to work together as a team and create a beautiful partnership together. Stop always pointing out that your partner is doing something wrong. If they are doing the chores the wrong way but it's getting the right result, let them – they don't have to do things your way and it's taking that extra thing off your to-do list for the day.
Remember, you don't have to be right all of the time. Try coming to a compromise agreement. When you are a team and act like it, your love and trust for the other person will grow.
Have regular date nights
Take time out of your busy schedule for a regular date night or day. It may be easier said than done, especially with a children, but try to take that time out for the two of you to be together. Even if it's just going to the park for a picnic, or letting a family member watch the kids while you go out to a restaurant or even have dinner in another room of the house.
Whatever you choose to do on date night, make sure you take the time to spend quality time together. Whether it's once a week, fortnight or month – just put it in the calendar so you can both get excited about it.
Have "you" time
Like having regular date nights, it is really important that you take time out for yourself – whether you go to lunch, play a game of football with friends, have a facial or a massage, or just watch your favourite show on Netflix.
Learn your love languages
In his book 'The 5 Love Languages' Gary Chapman, discusses the importance of working out the different love languages of you and your partner and to help you understand how you both show love to each other:
Quality time (for example, try having dinner together at least once a week, without your phones or the tv on in the background, where you can really spend quality time with your partner)
Words of affirmation (for example, remind your partner that you love them or tell them that you appreciate them)
Receiving gifts (for example, this could be picking a flower or two from the garden on your way home from work and giving it to your partner to show them that you care about them – it does not have to be expensive or extravagant)
Acts of service (for example, when your partner makes you dinner every night of the week because you work late or hangs out the washing when you have a million other things to do)
Physical touch (for example, when you and your partner are walking down the street, holding hands may be really important, or holding onto the hug for a few more seconds than normal).
It's important to take note of your partner's top love language. Express your love in a way they can appreciate – your relationship will blossom, and you'll bring a smile to your partner's face when you show them love in their own love language.
Couples counselling
There is sometimes a stigma around seeing a counsellor or therapist, but there really shouldn't be. It's simply a safe space with a neutral third party who can listen to you and your partner's concerns. In return, they will give you coping mechanisms or tips in return. It really is a win/win situation.
If you and your partner are struggling with certain issues, definitely give couples counselling a go – it can only make you stronger (whether together or separately).
Recommended reading list
Couple Skills: Making Your Relationship Work by McKay, Fanning and Paleg
The Couple's Survival Workbook by David Olson & Douglas Stephens
Seven Principles for Making Marriage Work by John Gottman
Getting it Right the First Time: Creating a Healthy Marriage by Barry and Emily McCarthy
Wired for Love: how understanding your partner's brain and attachment style can help you defuse conflict and build a secure relationship by Stan Tatkin
Attached by Dr. Amir Levine and Rachel Heller
Abusive relationships: How do I know if I'm in a toxic or abusive relationship?
It can be hard to know whether you, or someone you know and love, is the victim of family or domestic violence or is in an abusive or toxic relationship.
The following circumstances are examples of family violence and are reflected in the definitions of 'family violence' in the Family Law Act:
assault (including physical or sexual assault or other sexually abusive behaviours)
stalking
making repeated derogatory taunts
intentionally damaging or destroying property
intentionally injuring or causing death to an animal
financial or social control or coercion, including unreasonably denying a family member the financial autonomy (independence) that they would otherwise have had (for example, by controlling what the family member spends or how they access their money), unreasonably withholding financial support needed to meet the reasonable living expenses when a family member is entirely, or in part, dependent on the person for financial support, and preventing the family member from making, or keeping connections, with their family, friends or culture or religion.
unlawfully depriving the family member, or any member of the family member's family, of his or her liberty (for example, not allowing a person to practice a religion or follow in a faith).
If you, your child, or someone you know, is experiencing (or has experienced) family violence or abuse (including child abuse) we recommend that you read the information detailed in "Red Alert" in Family Law Matters and contact us at Ivy Law Group on 02 9262 4003 to discuss your family law issues and options.
If you are in immediate danger call the Police or Ambulance on 000 and contact relevant child protection and welfare agencies.
Recommended reading list
Should I Stay or Should I Go? by Lundy Bancroft and JAC Patrissi.
Gaslighting: Recognize Manipulative and Emotionally Abusive People by Dr. Stephanie Sarki
The Emotionally Abusive Relationship by Beverly Engel
Next steps: I want to separate, what do I do?
Parenting and children after separation
The most important consideration when separating is what is in the best interests of the child. That means, you will need to consider what arrangements you can make to ensure the care, welfare and development of the child are paramount, including:
if possible (meaning if the other parent is not violent and it's not otherwise against the best interests of the child) ensuring that the child has a meaningful relationship with both parents, through spending meaningful and significant time with both parents including communication with both parents when in the other parent's care.
protecting the child from any exposure, or risk of exposure, to any harm, family violence or child abuse.
Recommended reading for children
Cassie the upside down koala by Amaryll Perlesz
Zoe's Choice by Mina Shafer
Dinosaurs divorce by Marc Brown & Laurie Krasny Brown
Two homes by Claire Masure
Mama and daddy bear's divorce Cornelia Maude Spelman
My stick family by Natalie June Reilly & Brandi J. Pavese
My family's changing by Pat Thomas
Sam's Sunday dad by Margaret Wild & Lorraine Hannay
It's just different now by Linda Epsie & Gabrielle Greig
The huge bag of worries by Virginia Ironside
I don't want to talk about it by Jeanie Franz Ransom
The visitors who came to stay by Annalena McAfee
At daddy's on Saturdays by Linda Walvoord Girard
Mom and dad break up by Joan S. Prestine
When my parents forgot to be friendsby Jennifer Moore-Mallinos
Discussions about who the children live with and Financial Support
You should also discuss the following with your former spouse or de facto partner, where it is safe to do so: 
Living arrangements
Where will the child live and with which parent? How much time will the child spend with the other parent?
Will the child spend any time, or communicate with, any other person (other than the parents), such as grandparents, step or half siblings, step parents, any other significant person in the child's life? If so, when and for how long?
What happens during school holidays and on special occasions like Father's Day or Christmas (or any other religious or special day your family celebrates)?
It goes without saying that it is important, if you have children, to keep their lives as normal as possible as separation is usually very difficult for them. Keeping them in a familiar environment is a positive step in the adjustment period.
Financial support
Are you or the other parent making any child support payments? If so, how much?
Have you contacted the Child Support agency about an assessment for child support? Alternatively, have you come to an agreement about child support payments?
Do you need financial support to assist meeting the reasonable living expenses of you and your child?
Communicate openly with your former spouse or de facto partner, subject to you feeling safe to do so. If you have concerns they will become destructive by  hurting you or the children or even hiding assets, for example, it may be best to talk with one our family lawyers to get support and get prepared, instead of having this conversation yourself.
If you're ready to get professional family law advice and help, contact the family lawyers at Ivy Law Group on 02 9262 4003 or submit an online enquiry.
If you, your child, or someone you know, is experiencing (or has experienced) family violence or abuse we recommend you read the information detailed in "Red Alert" in Family Law Matters and contact us at Ivy Law Group on 02 9262 4003 to discuss your family law matter and your next steps.
The Family Home
Just because you move out of the former family home does not mean you will not be able to keep the house in property settlement matters.
Where possible, it is important to make sure you continue paying any rental or mortgage repayments and other utilities until an agreement can be reached or until a Court Order has been made about parenting matters and property settlement matters.
You also don't want the mortgage payments to go into arrears, if you can help it, and to avoid further financial hurdles down the track. If you are unable to meet your mortgage repayments, contact a family lawyer and your bank as soon as practicable to learn about the options available to you.
If you're ready to get professional family law advice and help, contact the family lawyers at Ivy Law Group on 02 9262 4003 or submit an online enquiry.
Important things to do
The most important things to do include:
Recording the date you and your former spouse or de facto partner separated
Take note of this date, either in your diary, calendar or through communication (via email or text message) confirming the separation. The date of final separation is important as there are specific time limitations for when you must have commenced Court proceedings for either parenting matters, child support matters, property settlement matters and spousal maintenance matters.
Notifying Centrelink and other agencies
This should happen both where reports can be relied on in evidence, and also where you are obligated at law to declare such information (if it can affect how much you, or even the other parent, can be paid).
Protect yourself in case things turn nasty
Change passwords for your mobile phones and other devices and including email. Don't email from home or other places where the emails can be intercepted over WIFI. Do not use computers at home, as your partner may install a keyboard recorder. Have your phone and car checked for bugs. Recently, one of our clients discovered a bug in his gym bag that the other partner, who was a Police Officer, had placed in it to record his conversations with friends at cafes.
Talk to one of our family lawyers before you start typing long-winded emails or texts, and where it may help your case to keep some of those things to yourself – especially when it comes to the strategy of any legal proceedings.
An important warning
In New South Wales (like many other states and territories), it is an offence to knowingly install, use or cause to use, or maintain a listening device to overhear, record, monitor or listen to a private conversation to which the person is not a party or to record a private conversation to which the person is a party.
Therefore, a person who is a party to a private conversation may make a record of that conversation only if:
all of the principal parties to the conversation consent to the listening device being so used, or
a principal party to the conversation consents to the listening device being so used and the recording of the conversation is either reasonably necessary for the protection of the lawful interests of that principal party or not made for the purpose of communicating or publishing the conversation, or a report of the conversation, to persons who are not parties to the conversation.
If a party involved in family law proceedings seeks to have audio or video recordings admitted as evidence, the Court must firstly determine whether the recordings have been illegally obtained. In order to do this, the Court will consider whether the person who made the recording without the consent of the other party did so to protect their lawful interests and will also need to consider whether it was reasonably necessary for the recording to be made without consent.
If the Court decided that the exception applies and the recording is admitted into evidence, the Court will then decide what weight to put on the evidence.
Reasons why Courts have found that the exception applied, and the recording was reasonably necessary to protect the lawful interests of the person making the recording, include:
that a mother had the right to protect her interest not to be intimidated or harassed, and not to be forced to respond to a father's demands for sexual activity
to obtain evidence of family violence which takes place behind closed doors without any witnesses being present other than the alleged perpetrator and victim.
The Court may also be asked to exclude such evidence if its probative value is substantially outweighed by the danger of the evidence being unfairly prejudicial to a party.
Property settlement matters
When dealing with your property settlement matter, whether through negotiations or commencing Court proceedings, you will need to make a thorough list of all the assets, liabilities and superannuation entitlements that are available for division. If you and your former spouse or de facto partner cannot agree on the values of the property, then you will need to have valuations done.
To determine the assets, liabilities and superannuation entitlements that are available for division you will need to collect the following documents and/or information:
your most recent tax returns for three financial years
your most recent superannuation statement
any bank statements that you have an interest in for the past 12 months, including bank accounts, credit card statements, mortgage account and loan account statements
if you have a business, any business activity statements for the past 12 months
if you have any interest in a corporation, trust or partnership, financial statements for the past three financial years, tax returns for the past three financial years and the trust deed
if you receive any wage or salary payments, your three most recent pay slips
details of any shares or investments that you have, together with any current shareholding statements
valuations of any interest you have in property, whether residential or commercial, or cars, caravans or boats
any information of property that has been disposed of during the year leading up to the date of separation and since the date of separation.
If you don't have access to all of this information, we can assist with finding avenues to best locate this information.
If you're ready to get professional family law advice, contact our family law firm, Ivy Law Group, on 02 9262 4003 to arrange a free, no-obligation initial consultation.
Finances after separation
Finances can be tricky, especially if you have limited access to bank accounts, either in joint or separate names.
The issue of how to divide the net asset pool between you and your former spouse or de facto partner may be one of the most contentious and divisive matters that you will deal with when separating (that is, after parenting matters).
You will need to consider several monetary matters when separating. First, make a decision about whether it is best, in the circumstances, to have your salary paid into an account in your sole name, close any unused joint bank accounts or credit card accounts, and separate any accounts that have nominal funds.
Second, if you do not have access to joint funds or savings, then you will need to obtain legal advice immediately to gain access to funds to meet reasonable expenses, including possibly the costs of relocating.
Do not compromise on paying any bills, utilities, education expenses for your child, rental payments or mortgage repayments. It is really important that these are all paid.  However, it may be the case that arrangements can  be made to delay payment, and in some cases it's possible to seek a lump sum from your former partner. If you can't agree about them paying you some money, you might be able to make an urgent application for spousal maintenance or an interim property settlement.
Communication after separation
If possible, it is best to keep the lines of communication open and amicable between you and your former spouse or de facto partner.
We advise against bad-mouthing your former spouse or de facto partner, whether it's to them, your children or anyone else – even if you are on the receiving end of abuse.  Whether we like it or not, the other parent makes up half of your child genetically and also psychologically. If they are hearing their other parent is an awful human being, it is not uncommon for a child to begin to perceive they are also partly awful themselves. Try to remember the adage, children simply do not like hearing bad things about their parents. Also try to remember it is an awful time for children, and in so many cases, they are blaming themselves for your breakup.
In addition, try not to engage in any arguments over text messages or email, and if it becomes really volatile or hostile, you may need to stop communicating directly, and start communicating through your respective solicitors.
Also do not publish or discuss the separation or anything related to the family law dispute or negotiations on social media or on a public platform, as this may inflame the situation and make it more difficult to negotiate and settle property settlement matters, spousal maintenance matters, child support or parenting matters.
It is important to note once Court proceedings have commenced, it is an offence to publish or discuss your family law matters with a third party.
If you're ready to get professional advice about your family law matter, contact our family lawyers on (02) 9262 4003 today for an initial no-obligation consultation or 

submit an online enquiry

. 
Need advice?
Our experienced team of family, property and commercial lawyers are here to assist.
Get in touch