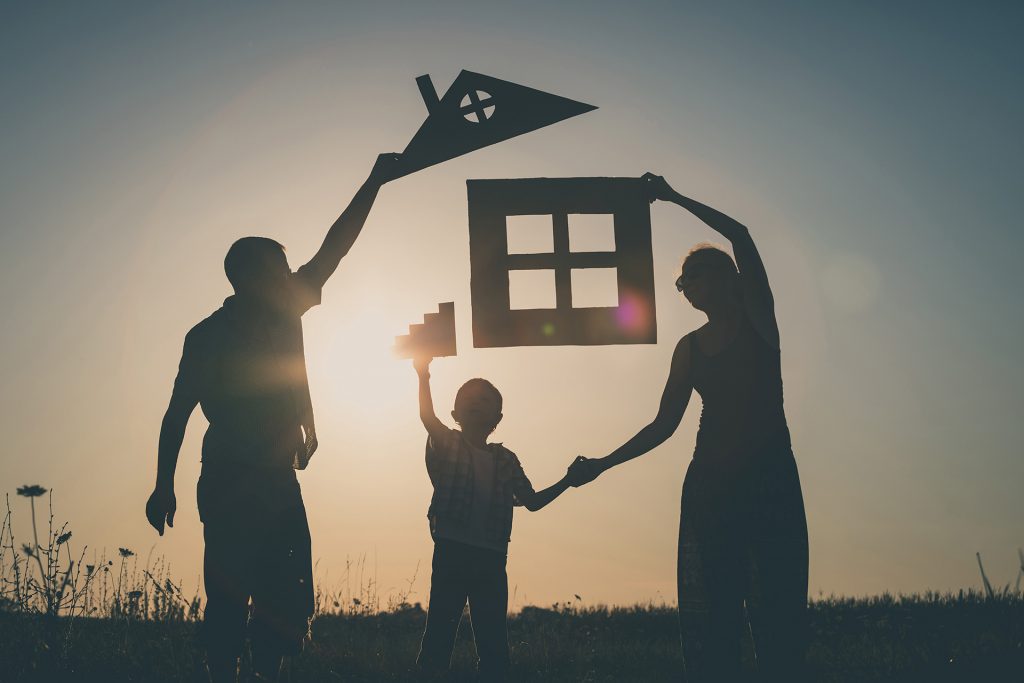 Property Law and Conveyancing
Buying off-the-plan generally means purchasing a property that has not yet been built. When construction is complete and the contract settles the purchaser becomes the owner of a brand new home or apartment.
The decision to buy off-the-plan is based on a perception of the finished product from plans and specifications, schedules of finishes, marketing campaigns and promotional material. Buyers may have visited display homes or other developments completed by the same developer, however have not had the opportunity to walk through the 'subject' of their purchase. Accordingly, an off-the-plan purchase will require special considerations in addition to the usual matters typical of purchasing existing property.
If you are considering purchasing off-the-plan, we recommend you bring the contract to us in the early stages. We will go through it thoroughly, explain the usually-extensive conditions, and provide guidance so you can make an informed decision.
We invite you to visit our page on 'Buying a residential property' which gives an overview of the conveyancing process. You will find a lot of this information relevant once construction of your property is completed. In the meantime, the following are some important matters unique to off-the-plan purchases.
Many off-the-plan properties are in a strata complex. Land in a strata scheme is divided into lots and common property.
Owners have title to their individual lots and an interest in the common property with other lot owners.
On settlement, a lot owner becomes a member of the Owners' Corporation and is bound by its by-laws regulating matters such as future development, the use of common property, parking and keeping of animals. Developers of strata schemes may already have contracts in place with caretakers or building managers. By-laws and service contracts should be read carefully so that you understand their effect.
The Owners' Corporation establishes an administrative fund to pay regular outgoings and maintenance and a sinking fund for long-term work such as repainting. Your contribution to these funds is determined by the unit entitlement of your lot, as is the value of your vote at meetings. Estimates of levies may be provided beforehand however the actual cost is usually not known until after construction.
Defects may be major or minor. A major defect means that the property is uninhabitable as a result of the defect and a purchaser is entitled to delay settlement until it is fixed.
Rather, these will need to be listed and notice given to the vendor, usually within 3 months of completion.
Minor defects will not usually entitle you to delay settlement.
What Are You Really Buying?
The final development and construction may vary in size, design or finish from the marketing material and draft plans provided.
These changes may be necessary to take account of pre-approval and registration requirements or the availability of finishes and fittings.
The extent of variations allowed will be governed by the contract however these should not be excessive and the right to vary finishes and fixtures should never jeopardise quality.
We will review the contract and its conditions carefully to ensure your rights are protected and that you are able to rescind the contract for excessive changes to the original concept.
Will I Still Be Able To Finance The Purchase On Completion?
Completion of an off-the-plan purchase does not occur until many months after exchange of contracts. Settlement will be subject to registration of the plan of subdivision and issue of an occupation certificate.
The contract will contain terms like 'completion date', 'sunset date' and 'expiry date' to allow for contingencies likely to delay construction such as inclement weather or the unavailability of materials.
The actual completion date does not become apparent until well after the contract is signed. You must be certain that you can complete the purchase when settlement is due, allowing for an earlier or later than expected settlement date if the contract permits.
Finance approvals generally only last a few months and must be refreshed. You should stay in contact with your lender during the construction phase to provide updates so that formal loan approval and finance is available in time for completion.
You will need to consider contingencies that may affect your desire or ability to complete the purchase such as the loss of a job, unexpected health concerns and other personal circumstances.